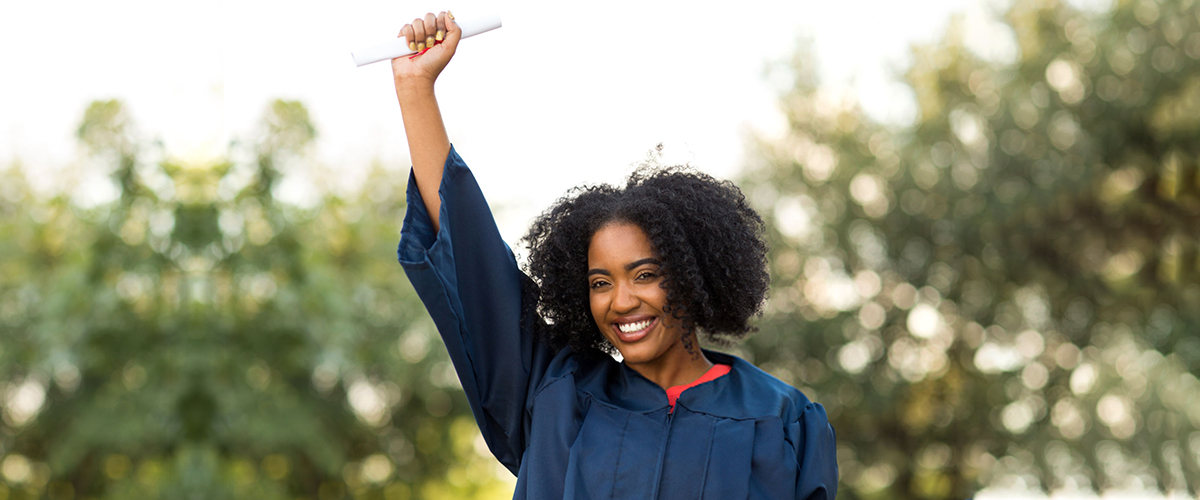 03 Mar

Simon Page CIM Marketing Students Excel

There is a reason why we pride ourselves in being the best Marketing College in Africa. The student performance analysis for the CIM UK December 2019 Assessment just got in and we, the entire Simon Page faculty and management are pleased to announce our amazing overall performance.

76% Pass Rate!

What do we mean by "passed" in CIM UK? This simply refers to the students who completed at least one module or level of the CIM program. We had an amazing 76% overall pass rate with 100% of the students passing their Certificate level, 64% passing their Diploma level and 83% passing their Postgraduate level. We are indeed proud of our students for their hard work and commitment to excellence.

Tutor Spotlight

While we do celebrate our students for this feat, we have definitely not forgotten about our diligent tutors and faculty. It is said a student is as good as his teacher and the results of our students truly reflect this. To all our lecturers and faculty we say a big "Ayekoo" and a job well done. Without their inclination to support their students and share from their wealth of knowledge this would not have been possible. We will like to recognize our distinguished lecturers who recorded a pass rate of 60% and above.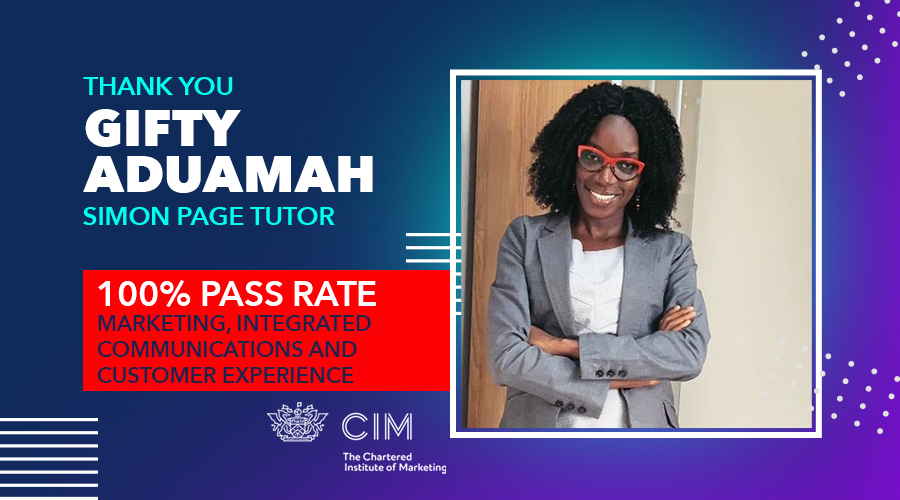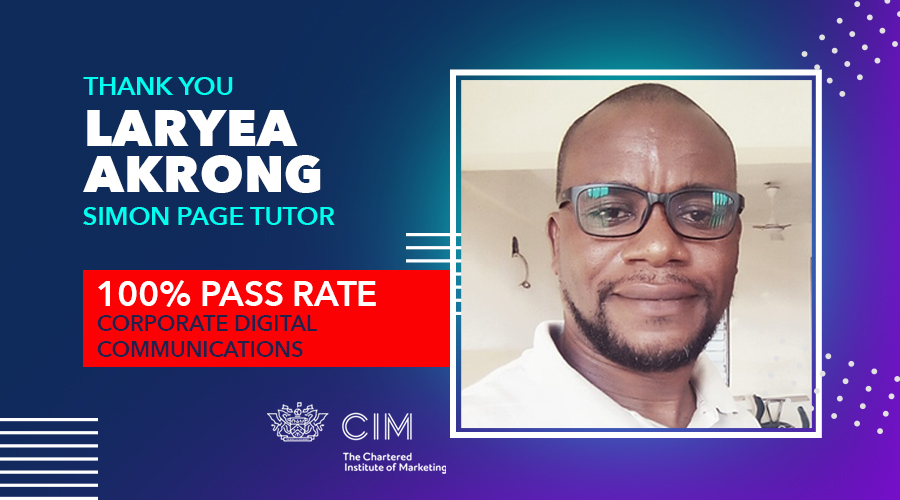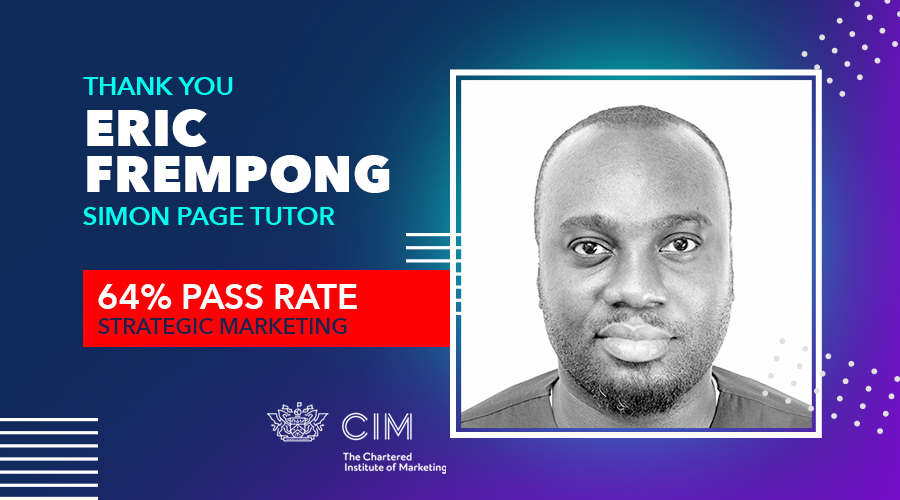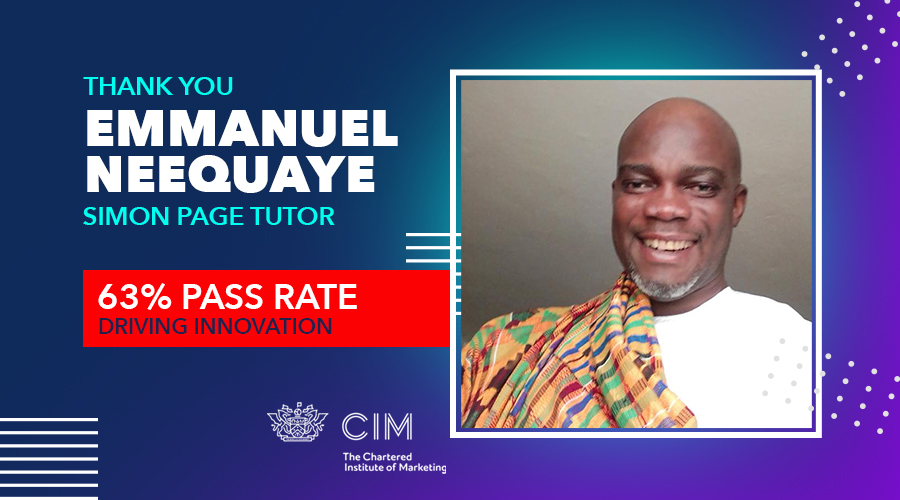 And to our students the cost of personal sacrifice demanded by the program was indeed great but their willingness to take the bull by the horns and overcome is worthy of emulation. Simon Page College of Marketing celebrates them today and wishes them the very best in all their future endeavours.
Join the League of Qualified Professionals  
The next recruitment session for the CIM program is ongoing. If you would like to be a part of this distinguished and globally recognised league of hard-working professionals, send your enquiries to [email protected] or call us on +233248645767/+233205889978  today.