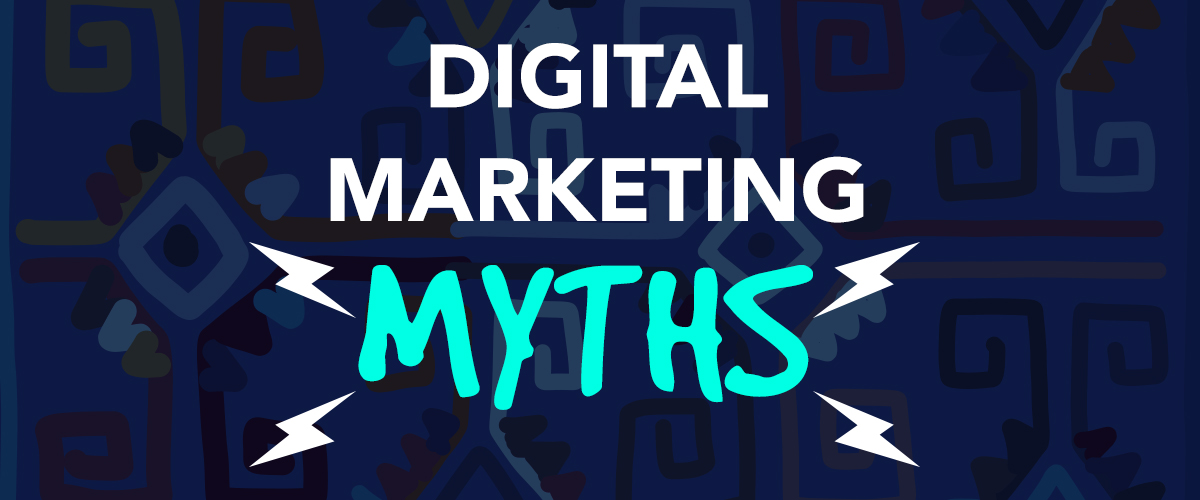 29 May

Digital Marketing Myths

TOP 4 DIGITAL MARKETING MYTHS (PART 1)

Digital marketing has indeed brought great opportunities to advertisers in the past few decades. The emergence and popularity of social media platforms and the internet itself have created faster and more targeted ways to build brand awareness, generate leads and grow your bottom-line. While many companies have high expectations from digital marketing, the results don't always turn out to be what they want. In this first part of this blog, we would talk about some myths that marketers believe about Digital Marketing and what exactly is the reality.

Myth: Everyone is a marketer

Reality: If you need to have surgery on your eye, do you tell the surgeon that you "can just do it yourself"? Definitely not. The same applies with marketing. Many people believe that it is an easy subject and job to do and unfortunately end up throwing thousands of cedis down the drain before they see the light.  Digital marketers are professionals with years of training who know specific processes that need to be performed at a very high level to see positive return on investment (ROI). Everyone can write copy-but can you write copy that sells? Or create strategies that generate leads? Remember there is more to digital marketing than the eye can see.

Myth: Digital Marketing is only for Big Companies

Reality: Definitely, not. We live in a time where potential customers go online to look for more information about a product they may be interested in. If they cannot find your product online, they would immediately move on to your competition. Now if you are a start-up thinking that you don't have enough money for Media Spend, don't worry. Social media platforms give you the power to decide how much to spend on your posts and pages. From as little as $2 to as much as $100. The reality is digital marketing is for everyone – whether big, small, startup or old.

Myth: More visibility means more business

Reality: It's obvious that visibility is essential for every business to obtain leads, but would you want just traffic or relevant traffic. If you are selling baby products, then you must at least want mother's not teenage boys on your page. Many online tactics can bring millions of people to your page but if they are not the target audience then they obviously would not come back. Having relevant traffic on your page can actually lead to higher engagement and sales being made in the long run.

Myth: Ensure your message cuts across all platforms

Reality: There are many social media platforms, but remember they each have different demographics. You must keep this in mind when you especially have a presence in more than one. Make sure you are giving the audience in each platform what they want to see. For example, TikTok's 16 – 24 year–old users want a more juvenile and visual message than Twitter slightly older and written-based audience.